June 22nd, 7:30pm-11:00pm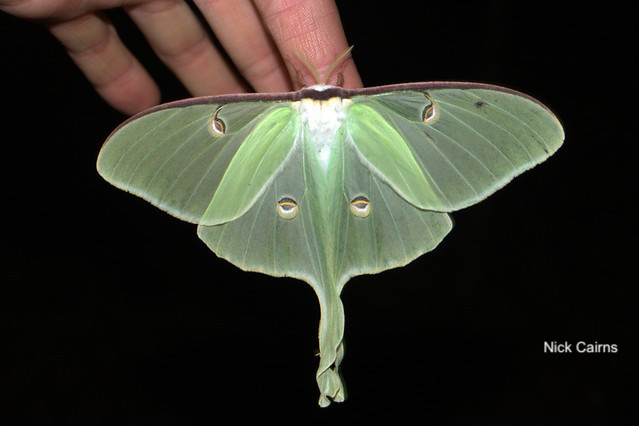 Moths: Silent Jewels of the Night

Did you know there are over 3,000 species of moths in Ontario, ranging in size from just a few millimetres in length to wingspans of up to 160 mm? What's more, many are quite showy and distinctive.

With intructor Richard Aaron, come learn about the wide variety of moths that can be found at QUBS. We will begin with an informative indoor presentation, and then head outside after dark to see what moths have been attracted to our special lighting set-ups. There will be plenty of opportunities to take photos (with a cellphone or camera) and use identification guides, copies of which will be available for use.

Richard Aaron is a passionate naturalist who has been studying the natural world for more than three decades. He is particularly interested in plants, fungi, insects, and biomimicry. Over the years, he has done walks, workshops and lectures for over 90 organizations, ranging from naturalist clubs to universities, including a stint as a summer staff naturalist at Algonquin Provincial Park. In 2016, he started a citizen science project to document the moths of a large urban park in Toronto. The study has recorded 854 species of moths so far. Richard also teaches the perennially popular Fabulous Fall Fungi workshops each fall at QUBS. These workshops are now in their 10th season.

Those who choose to stay overnight are welcome to attend the optional additional session which will take place on Sunday morning from 6:30-9:00 am to check for moths attracted to a light trap that will be operating overnight. Once the moths are identified, they will be released unharmed. This session is open to anyone registered for the Saturday workshop. You can inform the instructor on Saturday evening whether you intend to come to this additional session.

Please note, in the case of inclement weather, the event will be canceled and your fees will be refunded . You will be contacted prior to the event if this occurs.

This workshop would be ideal to combine with QUBS' annual Open House, which takes place on Sunday, June 23 from noon to 3 pm.