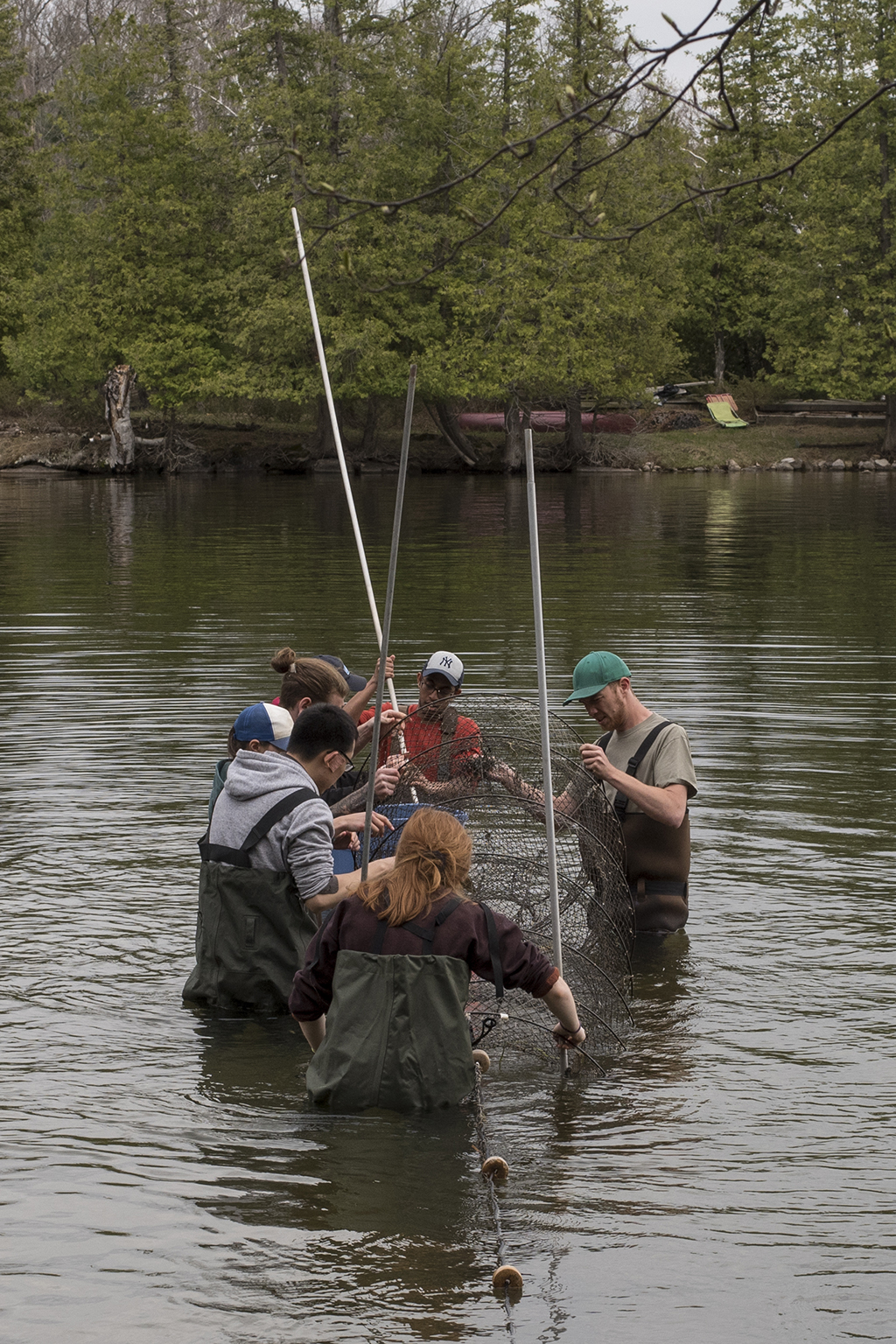 The Queen's University Biological Station relies on public support for its activities including teaching and research in biodiversity conservation and the environmental sciences, land stewardship, and conservation outreach.
Donations to QUBS
The Queen's University Biological Station provides a vibrant learning and research environment for all.
To help us operate and enhance this amazing facility we have created an endowment fund specifically targeted at QUBS.
We welcome all contributions and thank you for your continued support!
The Purpose of the Funds Associated with QUBS
QUBS Endowment Fund
Proceeds from the QUBS Endowment Fund support all facets of QUBS operations including programming and research and help ensure financial sustainability.
The QUBS Endowment Fund is a capital account, which means that it will continue to grow because only the interest can be spent (not the capital).
Examples of items that the Endowment Funds could be used for include:
reducing our ecological footprint with green initiatives,
more effective stewardship of our increasing landholdings,
addressing deferred maintenance.
upgrades to QUBS facilities and equipment, and
additional outreach or teaching staff.
Ultimately, this fund will allow QUBS to achieve its full potential as one of the world's premier field stations. Using the interest we have purchased more energy efficient appliances and a new efficient composter.
QUBS Land Trust
The QUBS Land Trust was created to engage in active stewardship of our conservation land holdings, and to help purchase key properties for the field station as they come available.
QUBS Community Outreach Fund
Gifts to this fund will be used to support environmental education initiatives like our Eco-Adventure Camp, community outreach projects and to enhance programming and facilities at QUBS and our new Elbow Lake Environmental Education Centre.
How to donate
Make an online donation to the Queen's University Biological Station