May 4, 2019 9:30am-1:00pm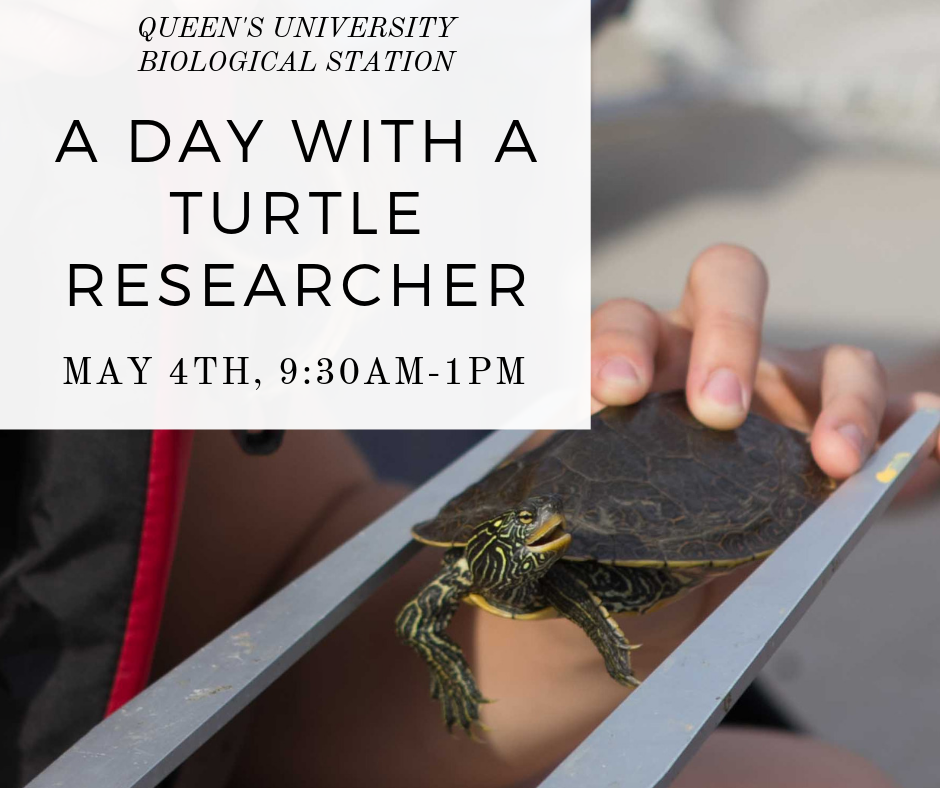 Join us Saturday, May 4th from 9:30am-1:00PM. 
Come out on our pontoon boats with Dr. Gregory Bulté and his assistants from Carleton University to study the Map Turtles of Lake Opinicon. Participants will learn how the researchers catch the turtles and assist with the data collection on the boat. Participants will have the opportunity to view and handle some of the map turtles. The researchers will explain their study questions and explain some of their findings. Our outing will conclude with lunch in the dining room.
Life jackets are provided. Please dress according to the weather. Family friendly event. Participants must be 8 years or older.
Costs: 
$30 (including HST) per adult. Includes boat ride and lunch.
$20 per child 8-14 years. Includes boat ride and lunch.
Activities will take place at the Queen's University Biological Station, 280 Queen's University Road, Elgin, ON, K0G 1E0.